Set up on the initiative of Agrippa in 27 b. J.-C., the Pantheon were destroyed by by fire into 80 apr. J.-C. and rebuilt on order of the Hadrian emperor, between 118 and 128 after. J.-C.
This work campaign saw the creation of the large cupola with boxes, rising to 43 m above ground-level and opening of a oculus.
The building, temple dedicated to the whole of the gods during Antiquity, especially at Mars and Venus, guards of Iulia People, became a dedicated Christian church with Saint-Mary-aux-Martyrs into 609.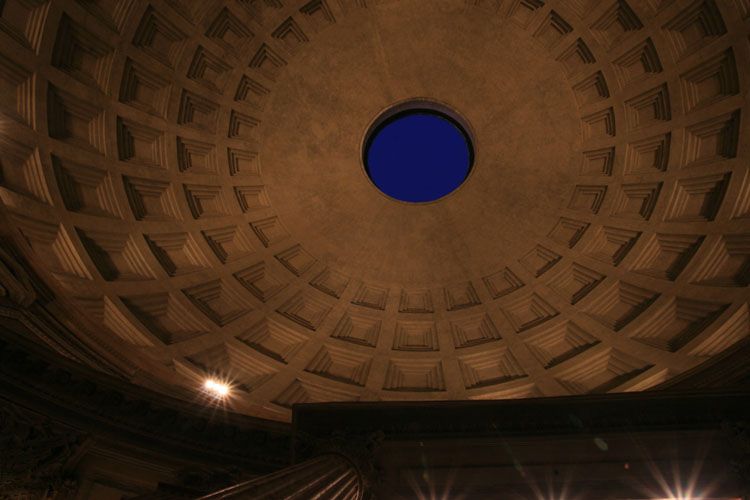 Its porch of entry is equipped with sixteen columns a pediment in projection.